Letty Mariam Abraham | 08.27.2012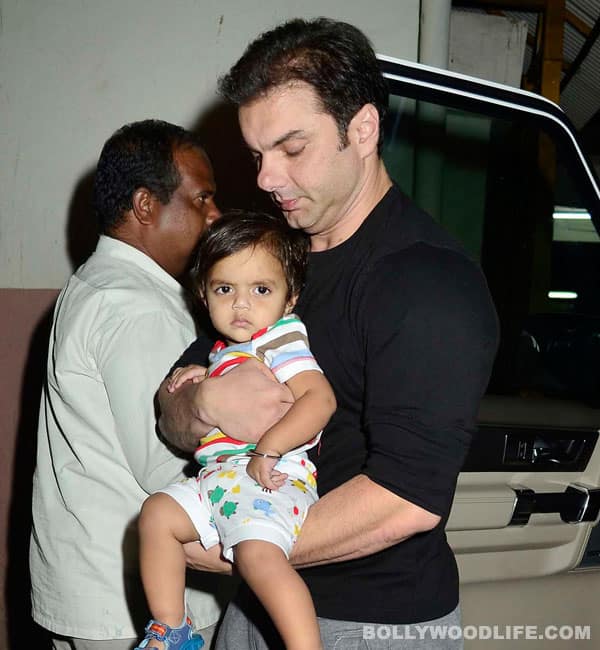 The Khan family had a special outing on Sunday night when they stepped out to watch the action thriller The Expendables 2 at Ketnav.
Wherever Salman Khan goes the camera follows! But this Sunday the spotlight was definitely on his little nephew. Aslam Khan held on to daddy's (Sohail Khan) finger and was later taken into aunt Alvira Khan's arms during the Khans' special family outing to the movies.
The li'l one clearly seemed camera friendly. Guess he is already set to follow in his chachu's footsteps. The family was at Ketnav watching the Sylvester Stallone, Jet Li, Arnold Schwarzenegger and Bruce Willis starrer The Expendables 2. But we wonder what prompted Sohail to take the li'l kid out to an out and out adult action movie! Tch tch.
Aww, Cute. Bless him and Bless Salman Bro and his Family !!